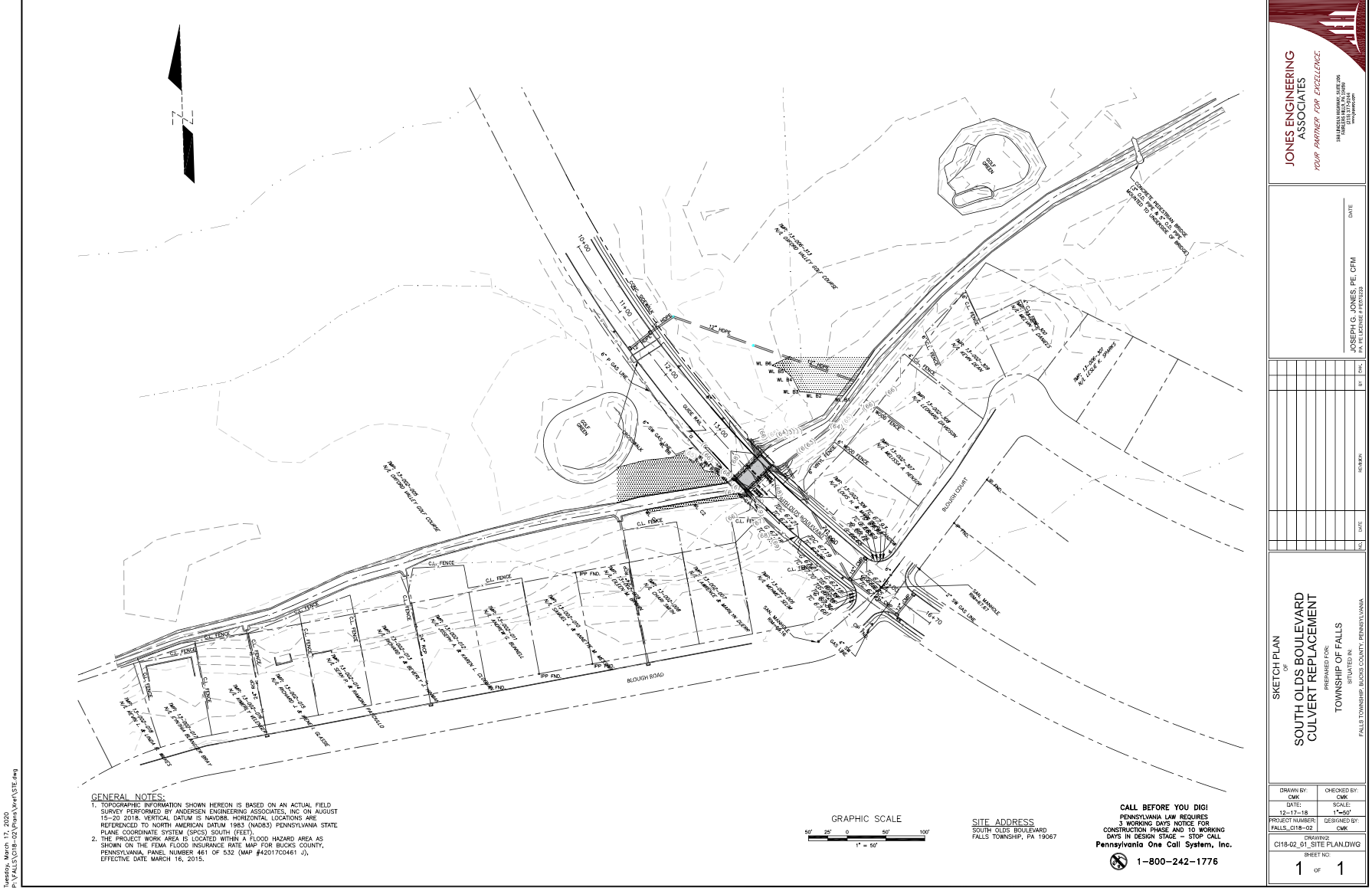 Jones Engineering Associates has been working with our client, Falls Township, for some time to remove and replace a failing culvert on Rice Drive.
The new culvert will take the place of the existing corrugated metal pipe culvert system, which washed out following heavy storms, leaving a significant sinkhole in its place.
As part of our engineering services related to this project, our firm designed a concrete structure spanning the portion of an unnamed stream that passes under Rice Drive at Annamarie Drive. Our team also obtained professional surveying services to provide the base topographic data, while JEA obtained required permits, in addition to preparing bid schedules, advertisements and attendance at pre-bid meetings, bid evaluations and responsible contractor reviews.
This project presented challenges in that the township did not receive any bids from the first round of bid solicitation in spring 2022. As such, it had to be rebid, which caused delays to the original construction time frame of summer 2022 when the stream would be in its low flow state. The project will now be constructed in the summer of 2023. JEA will monitor the safety measures put into place in the interim.